KAZAKH INVEST Held a Seminar to Explain State Support Measures for the Business Communities of the Region in Kokshetau City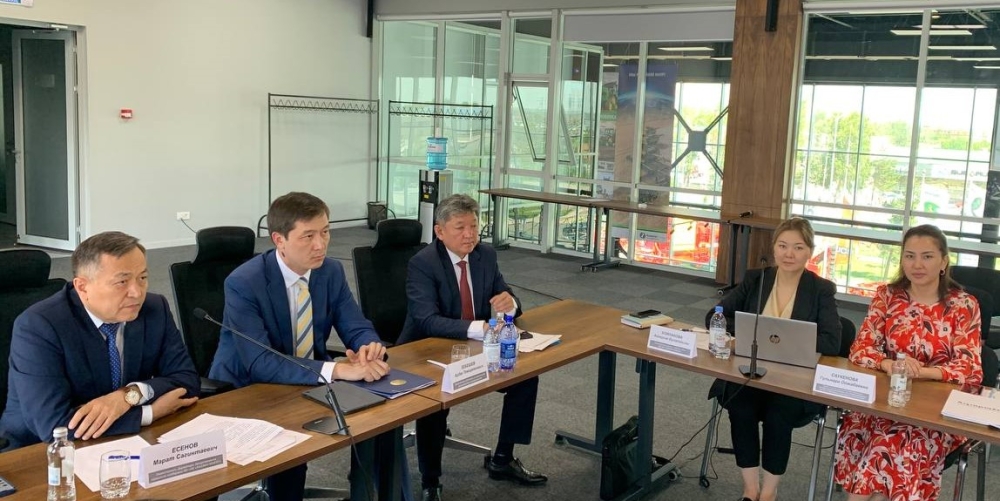 Seminar on explaining the measures of state support for investment and entrepreneurship in the Republic of Kazakhstan brought together representatives of the Kazakh business community. Also, Ministry of Agriculture of the Republic of Kazakhstan, "Development Bank of Kazakhstan" JSC, "Kazakhstan Industry and Export Center "Qazindustry" JSC, "QazTrade" Trade Policy Development Center" JSC, Export Insurance Company "KazakhExport" JSC, "Kazakhstan Public-Private Partnership Center" JSC and Astana International Financial Center participated on the seminar.
During the meeting, participants were provided with detailed information on the available measures of state support for investments, a wide range of benefits and preferences, mechanisms of support for investors within the framework of the investment ombudsman, etc.
Work of the seminar opened by the deputy akim of the Akmola region, who presented investment potential of the region. Kanat Idrisov noted that Akmola region is one of the leading agro-industrial regions of the country, where engineering, tourism and manufacturing industries are also actively developing.
In his welcoming speech, Marat Yessenov, Head of the Regional Department of KAZAKH INVEST noted that KAZAKH INVEST at all stages of its work provides support not only to foreign businesses, but also to Kazakh initiators of projects.
At the same time, Aigerim Koilakova, Head of the "one stop shop" group of KAZAKH INVEST informed the meeting participants about new measures of state support for investments, such as an investment agreement, as well as a tax credit.
"The KAZAKH INVEST team is supporting investors on a "one stop shop" basis, from information and legal support, concluding an investment contracts to organizing negotiations with government agencies and resolving issues of project localization in the regions of Kazakhstan," said Aigerim Koilakova.
Also, during the visit to the Akmola region, the Chairman of the Investment Committee of the Ministry of Foreign Affairs of the Republic of Kazakhstan Ardak Zebeshev and the head of "NC "KAZAKH INVEST" JSC Meirzhan Yussupov visited the enterprise for the production of aviation products "Tynys" JSC and the plant for the production of polypropylene containers "Asyl Arman" LLP. Later, the head of the national company visited the city of Makinsk, where he got acquainted with the work of the foundry-mechanical and heat-insulating plants.