Chairman of KAZAKH INVEST Met with Business Representatives of the Akmola Region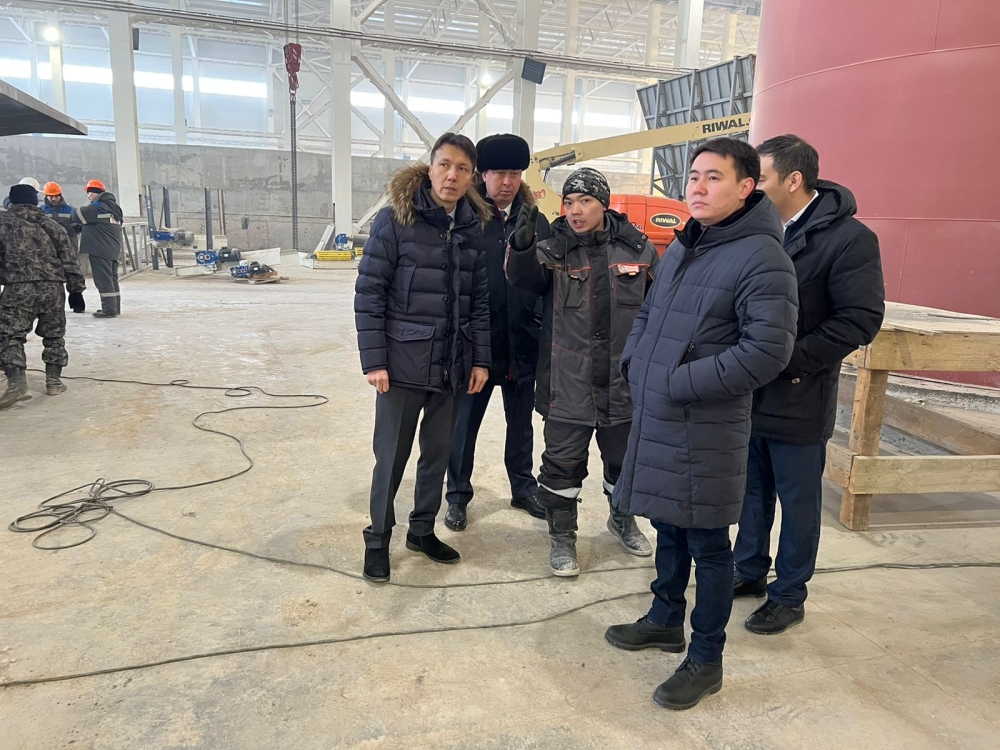 Meirzhan Yussupov, Chairman of the Board of "NC "KAZAKH INVEST" JSC visited some investment projects in the Arshaly district of Akmola region, and discussed current issues of projects with representatives of regional businesses.
During his visit to "Ak Dala Agro" poultry farm, the head of the National Company was briefed on the implementation of the new phase of the project.
So far, the Italian investors have erected in two stages 6 "poultry houses" - one-story capital buildings for keeping and growing poultry. The businesspersons have also purchased German laboratory equipment for the hatchery, meat processing workshop, and feed store, as well as Dutch equipment for the production of sausages and canned foods.
This year, it is planned to erect 15 more buildings - "poultry houses" with equipment for cage housing of broilers, additional technological equipment to increase the production capacity of the meat processing shop, fodder shop, etc. This will increase the capacity of the project to 10,000 tons of poultry meat already this year. In 2023, investors plan to reach the design capacity of 15 thousand tonnes of products.
As of today, the investors still have not resolved the issue of water supply. According to the local authorities, this problem will be solved by connecting a water pipeline from a neighboring village soon as part of the Business Roadmap 2025 program.
"The company pays special attention to supporting projects with a high degree of development. Issues regarding the timing of construction and installation works and the import of equipment are promptly resolved. This contributes to a smooth process of project implementation. We monitor all problems arising from investors in the implementation of projects and try to solve them as quickly as possible," said Meirzhan Yussupov.
12 billion tenge - this is the amount of investment in the project to launch a brick factory by SG Brick. With a production capacity of 120 million bricks per year, this enterprise is expected to become the largest in the country. Today, construction and assembly works have started here. The investors will purchase equipment produced by the Spanish company Beralmar, a leader in the manufacture of automated industrial complexes and tunnel kilns.
According to the investors, they are currently negotiating over the supply of road infrastructure to the site. In case of a positive decision of this issue, it will significantly reduce the time of delivery of the finished product and can also reduce the cost of goods. Meirzhan Yusupov appreciated the ongoing work on the project implementation and expressed his readiness to fully support it.