Meat Cooperation with Brazil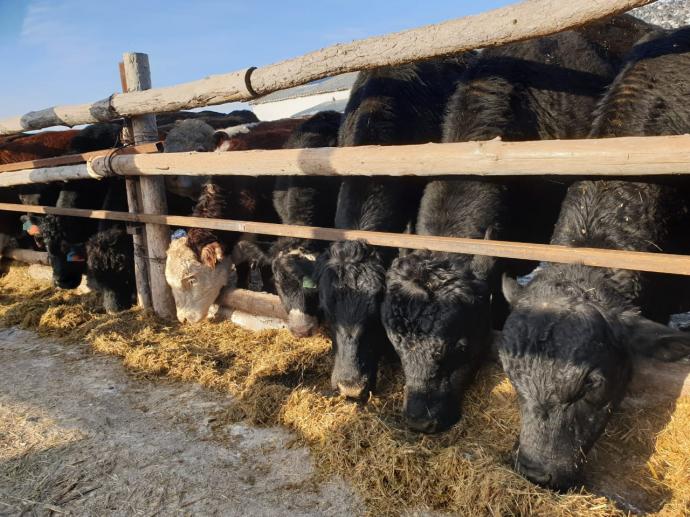 A working visit of the Brazilian Transnational Corporation Minerva Foods took place in Nur-Sultan, whereby KAZAKH INVEST organized some meetings with the Ministry of Agriculture of the Republic of Kazakhstan, the Direct Investment Fund and the Meat Union of Kazakhstan, as well as with Kazakhstani businessmen.
As part of a business trip, the Brazilian delegation got acquainted with activities of Minerva Foods' potential partner as Zhana Bereke - one of the large private farms in the Akmola region - which includes full-scale production of beef meat and meat products, ranging from cattle fattening platforms to its own network of local stores. During the meeting, Kazakhstani and Brazilian businessmen considered the issue of joint cooperation in the production and export of cattle meat and meat products.
According to Advisor to the Chairman of KAZAKH INVEST, Zhandos Temirgali: "Kazakhstan and Brazil have high potential for mutually beneficial cooperation in the meat industry. Brazil is one of the world leaders in the meat industry, owning the latest production and processing technologies. Having available over 180 million hectares of grasslands, the raw material base and the transport and logistics potential of Kazakhstan are attracting more and more attention of investors from all over the world".
Today, Minerva Foods exports products to more than 100 countries. The company's industrial divisions are strategically located near key export terminals, allowing the company to offer its diversified product portfolio through the offices in many countries.
As a reminder, Minerva Foods is a leader in South America in production and marketing of fresh meat and meat products, the second largest exporter of meat in Brazil, livestock export and meat processing.
The company operates 25 plants in Argentina, Brazil, Colombia, Paraguay and Uruguay with a total capacity over 26 thousand heads of cattle per day.
In addition, the company has meat processing plants in Brazil (Minerva Fine Foods) and protein processing plants in Brazil and Argentina (Swift Argentina), 14 distribution centers in Argentina, Brazil, Colombia, Paraguay and Chile, as well as 14 international offices in Australia, Algeria, Great Britain, Hong Kong, Egypt, Italy, China, Lebanon, New Zealand, Russia, Singapore, the USA, Taiwan and Chile.