Kazakh-Turkish biogas plant will be constructed in Akmola region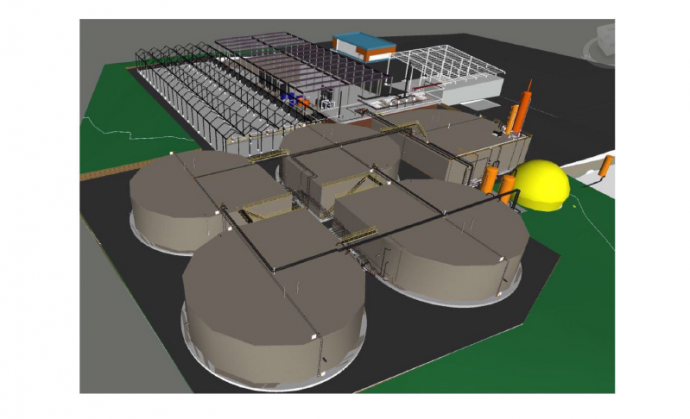 A plant for processing of vegetable and animal waste will be built in Burabay district of Akmola region. The company Burabai Biogas and Fertilizers Factory (a subsidiary of Kusto Group) has been implementing the Kazakh-Turkish project. KAZAKH INVEST provides all the necessary support to the investors.
A biogas plant with a capacity of 5 MW / h with an integrated facility for the production of organic fertilizers is planned to be built by 2021. An investment site of 10 hectares has already been selected for the implementation of the project.
«According to the protein program of Kusto Group, the production of meat and grains will grow every year. Accordingly, plant and animal waste will increase. «Burabai Biogas and fertilizers factory» LLP has proposed a solution for the disposal of waste, whereby electricity and organic fertilizers will be produced. It is planned to provide up to 400-500 tons of the necessary raw materials per day for the biogas plant from the production sites of local poultry farms and feedlots», - says the Director of «Burabai Biogas and Fertilizers Factory» LLP Almaz Tulenov.
Annually, the new enterprise plans to produce up to 20 thousand tons of dry granular organic fertilizers and 10 thousand tons of liquid organic fertilizers. The project with a total cost of 12 billion tenge will provide jobs for about 40 people.
According to investors, the products will have a beneficial effect on the water and air nutrition of plants, promote the development of soil bacteria and microorganisms that form a symbiosis with the roots of vegetable crops, providing necessary nutrients, as well as restore the soil, which allows to increase the yield by 20-25% .
«In the future, the company plans to expand production. Investors also plan to apply for an investment contract with the Investment Committee of the Ministry of Foreign Affairs of the Republic of Kazakhstan. In this regard, KAZAKH INVEST, together with the Akimat, will support the project at all stages. A corresponding memorandum with the company was signed in mid-September this year», - says Yernur Zholumbetov, the Regional Director of KAZAKH INVEST in Akmola region.
It is planned to involve the Turkish company Altaca for the implementation of the project. The holding has presence in Turkey and Russia. The company has completed 250 projects for international companies in the industrial, commercial and construction sectors.